About Fringe Club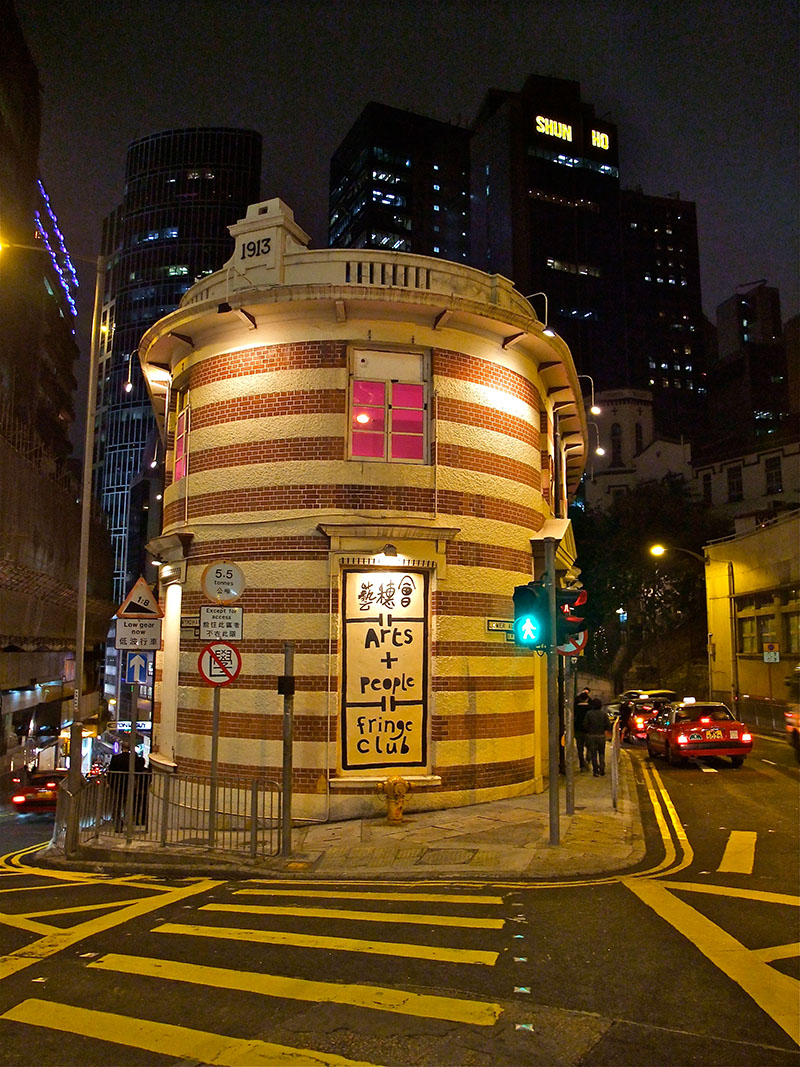 For over 40 years since established, the Fringe Club has become a vibrant contemporary arts space where artists create and show their work, and those who enjoy the arts come to meet and see shows. Facilities for exhibitions and performances here are offered to both emerging and professional artists in Hong Kong and from overseas.
The Fringe Club has been providing an open platform for the arts in Hong Kong since 1983. Performers and artists can show their work without having to go through selection process.
Over the years, by pursuing this policy of open access, the Fringe Club has come to be identified with freedom of expression. This freedom is invariably associated with the pleasure of creating, showing and enjoying the arts, which we think should be done without isolating them from everyday life. Food and drinks are also served here to facilitate this communication.
In 2001, the Fringe Club won the HKSAR Government's first-ever Hong Kong Heritage Award, and its premises was declared Grade-1 heritage in 2009. In 2018, Fringe Club received the HKICON Conservation Award. By creatively transforming this old 1890s colonial building and giving it an entirely new existence and identity, this landmark building has become identified with the energetic and rapid development in arts and culture in Hong Kong.
Up till now, the Fringe Club has presented 28 festivals and produced 24 original theatre, dance and site specific pieces. It has also arranged 68 tours in 15 cities, hosted over 100 residencies, and held over 1,600 exhibitions, 3,300 community outreach events, over 3,000 live-music shows, 9,000 stage performances and numerous overseas presentations, including Shanghai Expo 2010, the 54th Venice Biennale 2011, Taipei Hong Kong Week 2012 & 2014, Spotlight Hong Kong in Penang 2014 and Spotlight Hong Kong in Singapore 2007 & 2015.