Workshop
Learn to Dance in a Day
Show - Workshop
Hong Kong Swings

Sat 23-04-2016 2:00 PM - 3 h

The Jockey Club Studio Theatre

$280; $220(M)

In English with little Cantonese
Tickets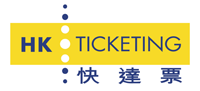 Synopsis
Interested in vintage jazz music and dances?
This workshop is designed for absolute beginners, where you'll learn the steps in a relaxed, social way. So you'll walk in and dance out!
This is a great and friendly way to meet fun people as experienced dancers introduce you to three of the most popular dances of the jazz era: Swing, Lindy Hop and Charleston. No partner or experience required!