Drama
"My Love" & "Judgment"
Show - Drama
H H House

Fri 08-04-2016 7:45 PM - 1 h 40 m
Sat 09-04-2016 2:45 PM - 1 h 40 m
Sat 09-04-2016 7:45 PM - 1 h 40 m

Fringe Underground

$150;
$120(M, SC, S, D)

In Cantonese
Tickets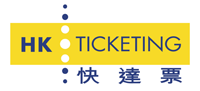 Synopsis
My Love, a double bill featuring My Love and Judgment, is the debut production of H H House.
My Love is about three women and a man who are all running on the road of love, but the unexpected ending offers a new meaning of love from the point of view of women in the future. It was written by Lam Yip, the founder of H H House.
Judgment is based on a criminal case in which a man killed 10 people with an axe in Mainland China. The playwright, Wong Hiu-fai, who is also the director of the double bill, wishes to raise the issue of justice in the world.
Not suitable for people under 6 years of age