Drama
I Want Euthanasia
Show - Drama
Théâtre de La Feuille

Thu 28-01-2016 8:00 PM - 1 h 11 m
Fri 29-01-2016 8:00 PM - 1 h 11 m
Sat 30-01-2016 3:00 PM - 1 h 11 m
Sat 30-01-2016 8:00 PM - 1 h 11 m

Fringe Underground

$170; $136(M); $120 (SC,S,D)

In Cantonese
Tickets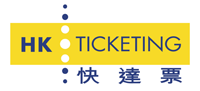 Synopsis
I Want Euthanasia
A typical family in Hong Kong, a paralyzed patient. Their lives go on – heads down, senseless, dragging.
One day, the patient states publicly that he wants to end his life with dignity. Shocked by the news, his family tries to persuade him to embrace life, stay positive and face the future. He persists, and typing on the keyboard with a chopstick in his mouth, he writes his only wish: "I want euthanasia."
After several tours in Europe and Asia, Théâtre de La Feuille is heading home to perform I Want Euthanasia, a moving piece of poetic and powerful physical theatre based on Tang Siu-pun's autobiography of the same name. This thoughtful and inspiring production raises a universal question about freedom of choice.
Preview in Hong Kong:
"A performance full of potential with very touching moments."
Tang Shu-wing, theatre director in Hong Kong
First performance at Beijing's Nanluoguxiang Festival:
"A tragic-comedy with tearful laughter, a marvelous performance."
A theatre critic in Beijing
"It can even be titled "Hong Kong" – it is a metaphor for the city's plight."
An audience-member in Beijing
Revival at the Taipei Fringe Festival:
"Undoubtedly one of the most awe-inspiring productions."
A theatre practitioner in Taipei
Not suitable for people under 6 years of age