Drama
Flirt
Show - Drama
Duelist Production Presents

Thu 14-01-2016 7:30 PM - 1 h 40 m
Fri 15-01-2016 7:30 PM - 1 h 40 m
Sat 16-01-2016 2:00 PM - 1 h 40 m
Sat 16-01-2016 7:30 PM - 1 h 40 m

Fringe Dairy

$160; $128 (M) $140 (S,SC,D) Includes one standard drink

In Cantonese
Tickets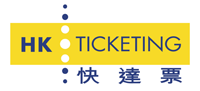 Synopsis
3AM. Party's over. Time for a laugh.
It's all the same after those bottles of Prosecco;
All he wants is to cheat, to lie, to trick and to eat an oyster with you.
You are warned. He won't bite, but he licks.
Oh yeah. He's not nice. It is vulgar.
But. You know you want it.
Not suitable for people under 16 years of age