Drama
A Christmas Carol by Charles Dickens, Unfaithfully Adapted by Candice Gourlay Moore
Exhibition - Drama
Sweet and Sour Productions Ltd

Wed 01-12-2021 8:00 PM - 1 h 30 m
Thu 02-12-2021 8:00 PM - 1 h 30 m
Fri 03-12-2021 8:00 PM - 1 h 30 m
Sat 04-12-2021 3:00 PM - 1 h 30 m
Sat 04-12-2021 8:00 PM - 1 h 30 m

Fringe Underground


$290 (Adult)
$230 (Fringe Club Member)
$260 (Students/Senior/Disabled)

In English
Tickets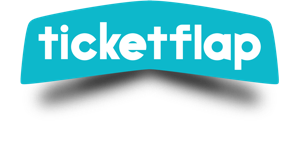 Synopsis
Unfaithfully adapted and directed by Candice Gourlay Moore.
Full of comedy, drama, songs and the joy of Christmas! It's Christmas Eve, and Ebenezer Scrooge is mean to everyone. He won't donate money to help the poor, he cuts the wages of his loyal clerk, Bob Cratchit, and he refuses to spend Christmas with his niece, Winnifred. He even despises the carol singers in the London streets! He is visited by the ghost of his deceased business partner, Jacob Marley, who warns him that if he doesn't change his ways he'll be doomed to walk the earth forever. Jacob also tells him he'll be visited by three ghosts: The Ghost of Christmas Past, The Ghost of Christmas Present and The Ghost of Christmas Yet To Come. With a mixture of songs, humour and insight, the ghosts show Scrooge how his behaviour has affected those around him. By the end, he is relieved to discover there's still time for him to change, and we see him transformed into a generous and kind-hearted human being. He rediscovers the joy of friends, family and Christmas!
With special prizes!
Cast (in order of appearance):
Onnie Chan as Undertaker, Carol singer, Winnifred, Teacher, Dick, Tiny Tim, Merchant 2, Mrs Dilber, Poulterer.

Candice Gourlay Moore as Clergywoman, Blind lady, Scottish lady, Mrs Fezziwig, Roberta Cratchit, Minnie, Merchant 1, Maud.

Barry O'Rorke as Ebenezer Scrooge.

Michael Sharmon as Jacob Marley, Bob Cratchit, Mr Fezziwig, Joe.

Jacqueline Gourlay Moore as The Ghost of Christmas Past, Fan, Belle, The Ghost of Christmas Present, The Ghost of Christmas Yet To Come.
Age Limit: 10+ advisory
Duration: 90 minutes, no intermission