Stand-up Comedy
Lawrence Leung Virtual Comedy Show @HK
Exhibition - Stand-up Comedy
Hong Kong Fringe Club

Thu 17-06-2021 7:00 PM - 1 h

Fringe Dairy


$350 (Standard)
$320 (Discount for 4 Persons)
$320 (Fringe Club Members)

In English
Tickets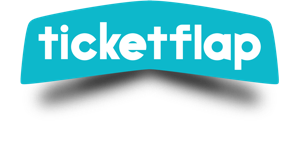 Synopsis
Award-winning Australian comedian Lawrence Leung will perform an excerpt from his online show Connected, which was recently part of the Melbourne International Comedy Festival's digital program and has also been performed in association with London's Soho Theatre.
Watch it Together at the Fringe Dairy!
Lawrence has devised a devious new cocktail of hilarious stunts, immersive experiments and real-life Jedi mind tricks.
In this live online show that takes place on two sides of a screen, you'll interact with Lawrence on Zoom, and with local comedian Vivek Mahbubani live and in person at the Fringe Dairy. This unique interactive comedy show gives you the best experience at the only cabaret venue in Hong Kong.
Casts its spell with such ingenuity and charm that you're surprised and slightly disappointed when it ends. Smart fun, suitable for all ages.

★★★★ The Times, London, 8 April, 2021
mind-blowing

★★★★ Chortle.co.uk
Lawrence Leung is a multi-award-winning Australian comedian who has been performing internationally since 2001. He is known for his personal storytelling style, "social experiments", quest-based solo shows and obsession with obscure or nerdy topics such as puzzles, 80s childhood icons, con artists, psychology and ghosts. His TV work includes Lawrence Leung's Choose Your Own Adventure and Lawrence Leung's Unbelievable for the ABC. He also starred in the action/comedy TV series Maximum Choppage for ABC2, and is a past winner of the Directors' Choice Award at the Melbourne Magic Festival.
He appeared on Ten's Offspring as Dr Elvis Kwan, and other appearances include Newton's Law, Top of the Lake: China Girl, My Life is Murder and the new ABC/Netflix series Why Are You Like This?
*Sponsored by Australian Consulate-General Hong Kong
Enquiries