Comedy
Hong Kong Love Stories: Volume 1- The Beginning Of Us
Show - Comedy
Sweet and Sour Productions Ltd X Jay Christopher

Wed 16-01-2019 7:00 PM - 2 h 15 m
Thu 17-01-2019 7:00 PM - 2 h 15 m
Fri 18-01-2019 7:00 PM - 2 h 15 m
Sat 19-01-2019 3:00 PM - 2 h 15 m
Sat 19-01-2019 7:00 PM - 2 h 15 m
Tue 22-01-2019 7:00 PM - 2 h 15 m
Wed 23-01-2019 7:00 PM - 2 h 15 m
Thu 24-01-2019 7:00 PM - 2 h 15 m
Fri 25-01-2019 7:00 PM - 2 h 15 m
Sat 26-01-2019 7:00 PM - 2 h 15 m

Fringe Underground

HKD $380, HKD $300 (Fringe Club Members), HKD$200(Student)

In English
Tickets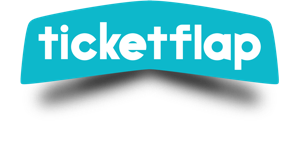 Synopsis
Each ticket comes with one free drink
Use code THREEISCOMPANY for purchases of 3 or more General Adults tickets to get a HKD80 per ticket discount!
**Tickets are ONLY available online booking:
https://www.ticketflap.com/hklovestoriesvol1
Contains mature content! An age restriction of 16+
Is it possible to find true love in Hong Kong? Mimi and Freddy have never met, but are alike in many ways. Both are hopeless romantics who haven't had much luck as singles in Hong Kong, but are still holding out for someone special to come along. By coincidence, their respective best friends make it their mission to arrange blind dates for them. What follows is a back and forth account of their comical misadventures, enduring one bad date after another, as they search for true love in the city.

By Sweet and Sour Productions Ltd. Directed by Candice Moore. Written by Jay Christopher. Starring Marsha Yuan, Vincent Chiu, Catherine Fu, Hamish Campbell, Samuel Craig, Onnie Chan, Marc Ngan, and Kristina Pakhomova.

Part of proceeds go to Hong Kong Dog Rescue.
Hong Kong Love Stories with actors Catherine Fu, Hamish Campbell and Kristina Pakhomova, along with director Candice Moore on RTHK3