卡巴莱騷
Alchemy (Ali McGregor)
演出 - 卡巴莱騷
Adelaide Festival Centre

(五) 18-10-2013 7:00 PM - 1 小時
(六) 19-10-2013 8:15 PM - 1 小時
(日) 20-10-2013 2:30 PM - 1 小時

奶庫

$320; $280 (M)
Early-bird before 23 Sept 2013: $256
10% off for each purchase of 4 or more standard tickets
( Patrons can enjoy only one of the above discount schemes for each ticket )

英語
Tickets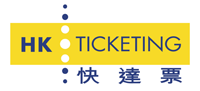 簡介
Australia's stunning soprano siren
Armed with a sharp wit and silky smooth vocals, Ali comes to Hong Kong with her new hit show. Ali transforms into a 1940s siren creating unique mash-ups and genre-defying versions of popular songs with jazz and Latin flavours.
Ali McGregor traverses the worlds of opera, cabaret and popular culture like no other, stepping seamlessly from Opera Australia's stage to The Spiegeltent's hit show La Clique.
Expect to hear Madonna, Salt 'n Pepa, Elvis and Gloria Gaynor sung by one of Australia's most versatile performers.
'McGregor's voice is phenomenal' ★★★★TELEGRAPH