Live Music
2019 Fresh Up Our City Live!
LiveMusic - Live Music
FREEUP

Sun 24-11-2019 8:00 PM - 3 h

Fringe Dairy

HK$190
Tickets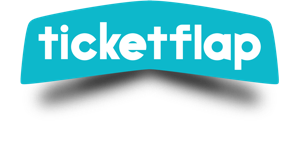 Synopsis
FREEUP has always wanted to be a creative music platform for young musicians. In the past years, we had been to different performances, looking for talented musicians or young musicians with strong passion to join out platform so as to create a brotherhood and culture between young and passionate musicians. In summer 2019, we decided to start an annual audition called "Fresh Up", and successfully recruited some fresh and enthusiastic musicians to our platform. These musicians would now be performing with us in this coming concert "Fresh Up Our City 2019"!
With the theme Our City for our Fresh Up 2019 Musicians, we hope the "freshers" will reflect on their emotions and bond with their city – Hong Kong. Guest bands Cassette and Stirfry will join in this reflection on Our City as well.
The event will start at 20:00 on 2019-11-24 (Saturday), we hope you will join us in this collective reflection of our city. See you there!
To get your ticket, please visit Ticketflap for purchase –
https://www.ticketflap.com/freshup2019