Drama
Chastity Belt
Show - Drama
Peta Lily (UK)

Thu 02-05-2013 8:00 PM - 1 h
Fri 03-05-2013 8:00 PM - 1 h
Sat 04-05-2013 8:00 PM - 1 h

Fringe Underground

2 May: $150
3-4 May: $180; $150(M,S,SC,D)

In English
Tickets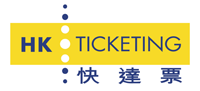 Synopsis
A journey through shifting perspectives on chastity. In the midst of our "over-sexualized society", one woman has decided to pack up the pleasures of the past and embrace a new view on life. Swerving smoothly between sour grapes and celebration, she takes her audience on a journey from the personal to the historical and mythic and back again.
With rhythmic wordscapes, comic confessions, clever re-takes on old stories, striking visuals and raunchy blues numbers and torch songs, the piece punctures a few taboos and informs, delights, unites and moves its audience.
Peta Lily is an award-winning performer/theatre-maker whose one-woman shows have received enthusiastic responses from audiences and the media.
"something of a crackpot glamour puss: she makes up her own rules" Time Out
"a compelling piece of theatre, beautifully written" Edinburgh Evening News
"funny where it hurts" The Guardian
http://on.fb.me/PETALILYSHOWS