Cabaret
A Spring Concert
Show - Cabaret
Theatre du Pif

Thu 25-04-2013 9:30 PM - 2 h 30 m

Fringe Dairy

$200 All ticket income donate to Kim Dae Gun

In English
Tickets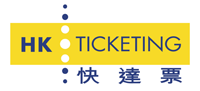 Synopsis
Theatre du Pif and friends welcome the coming of spring with an evening of songs, music and poetry that celebrates the words and music of Italo Calvino, Federico Garcia Lorca, Jacques Brel, Leonard Cohen, Lennon and McCartney, Simon and Garfunkel, Joseph Koo and others.
The concert will feature award-winning musician Mark Chan (harmonica) with Steven Chau (classical guitar) and Sean Curran (vocals), plus guest performances by friends of Theatre du Pif.
Proceeds from the evening will go to support Theatre du Pif's friend and theatre colleague Kim Dae Gun, who is currently ill and undergoing treatment in Korea.